I do not ususally write about what is going on in the Outdoor Biingual Learner, but really June is going to be a blast!
Let us just take a look at what is going to be going on and then we can look at everything in a little more detail.
Homeschool Mom Summer Summit.
The Outdoor Bilingual Learner being available as a PDF download.
The launch of the OBL Community.
Online one on one childrens english lessons (using all things nature!).
Launch of Garden Birds nature themed language study pack.
Cricky, I hear you say, that is quite a lot of activity for June! So let's get into the detail.
Homeschool Mom Summer Summit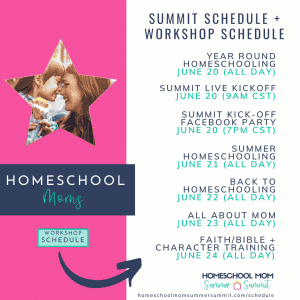 Whether you are a homeschooling mom /family or not there is definitely something for everyone at the Homeschool Mom Summer Summit organised and hosted from Richie Soares from Homeschool and Humor.
There are going to be over 100 workshops available from everything about #momcare , #planning #leaning the list is just endless! There are also some very useful 'on demand' workshops for example '3 Tips to Homeschooling Multiple Ages' or 'How to Reduce Anxiety in your Child' the list is endless.
I am really excited to be hosting two workshops at the summit these being AN INTRODUCTION TO LEARNING LANGUAGES USING NATURE AND THE GREAT OUTDOORS, and the second being ARE YOU READY TO INTRODUCE A FOREIGN LANGUAGE INTO YOUR HOMESCHOOLING ROUTINE (an On-Demaind Workshop only available to VIP Members).
You have a couple of options if you wish to join the Summit, the first being with a FREE PASS which will give you acces to the Summit and the workshops, however the workshops will only be available to you on a 24 hours basis. Then there is the VIP pass , and just take a look at the list below to see what is available here.
Summit dates – Monday, June 20 through Friday, June 24
Every day is going to be packed with ionformation that is going to make your life simpler!
Connect with other Homeschooling moms in the replated Facebook Group
Although you can attend the summit for FREE there is also a VIP options – and boy does that brings benefits!
– All 100+ workshop videos
– Over 30 bonuses of complete homeschool products (worth $3000)
– Over $900 of free homeschool resources in the swag bag
– Access for life, a private podcast so you can listen to the workshop on the go (and not be strapped to a laptop)
– In-Demand set of workshops only accessible by Lifetime VIP Passholders and not available to the free summit, – VIP BONUSES of homeschool PRODUCTS only from our sponsors including courses, workbooks, free memberships, even more free resources, products, and everything else you can probably imagine (and worth $5000!)
ARE YOU NOW CONVINCED!!!! If so what are you waiting for? You can sign-up using my affiliate link Sign-Up Here .
So enough about the fabulous summit what else have we lined up for June?
The Outdoor Bilingual Learner as PDF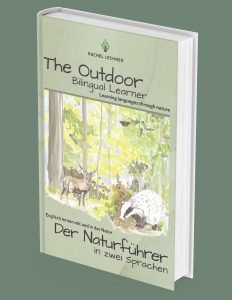 So I have decided to also make my book available in PDF form. After much debate I decided that a PDF version would be great for families who wish to print out different pages a number of times, or just wish to print out a chapter at a time.
Take a look at my link in order to get your copy. PDF Version of The Outdoor Bilingual Learner
Launch of the OBL Community
I have great hopes for the OBL community!! I know a number of you are not overly keen on social media, so this is a community group built on my course platform.
My dream is to buld an OBL community for all those who have either bought my book or one of my courses and wish to connect with other families on a language journey in english/german, build friendships and support each other. I will also be offering a facebook type feel with pronunciation videos, monday motivations, word of the week, answering your questions and much more. As of immediate effect with customers who buy directly from my website a link to the community will be sent automatically, however if you have bought my book and wish to join the community (will be going live at some point this month) then send me an email to englishbookworld@gmx.at with you holding either a copy of my book or one of my courses and I will send you a link to join the community 🙂
One on One Online English (Children 6-15) COMING SOON
If you are looking for either help in english, wish your children to get started in english or just want you children to have weekly conversations with a native speaker then this is for you! More information will be available on my website next week!
Launch of Garden Birds Nature Themed Language Pack
This new course is available immediately, and has everything from Flashcards, Games, Crafts, pronuncations videos and much more!!! . Here is a list of what you can expect in this course.
Garden birds that can be seen in your garden
Bilingual Flashcards showing some bird types
Memory cards
Make your own bird feeder
Simple sentences
Bird spotting sheet
Nature spotting
Bird sheets
Parts of a bird
Funny Bird colouring sheet
Bonus – nesting birds
Bonus – Lesson plan sheet
Pronunciation Videos
Access to the FREE OBL COMMUNITY were you can ask questions and connect with other families
Head on over using this link to take a more detailed look!
Well that's it and I think we can all say that June is going to be busy busy busy!!! If you have subscribed to my mailing list then you can look forward to a couple of discount codes coming your way for a couple of courses in the not so distant future. If you have not signed up and would be interested then you can sign-up HERE
For langauge learning tips and other blog posts about langauges and bilingual learnering check our my other blog posts
I wish you all a fabulous June!
Rachel x